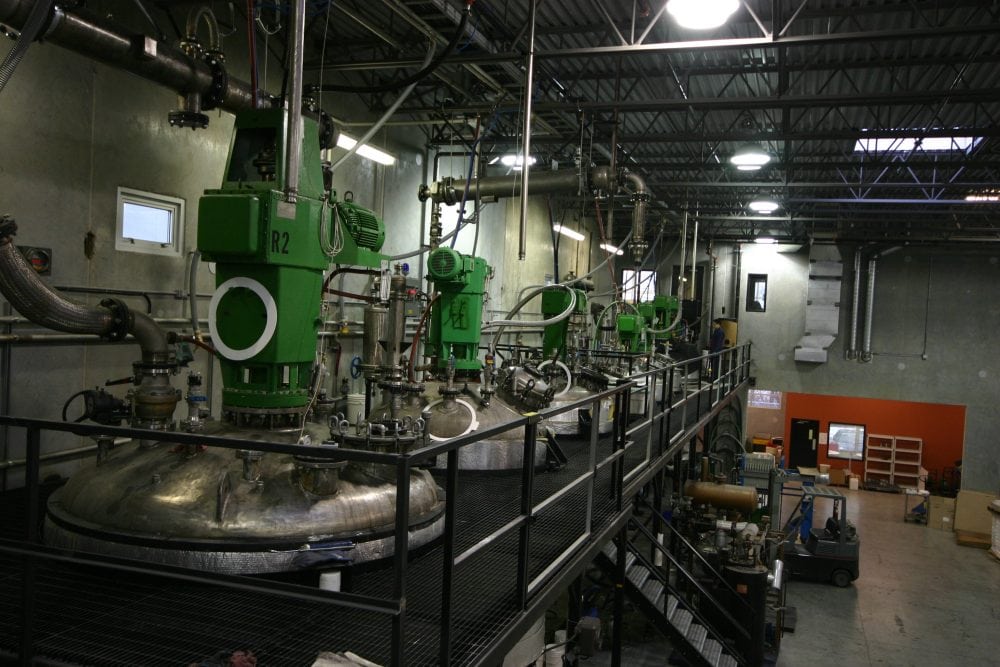 CUSTOM MANUFACTURING
Sialco custom manufactures and toll manufactures numerous organic chemicals under contract. These materials vary widely in application ranging from synthetic lubricants, sunscreen additives, cosmetic waxes, oilfield, pulp & paper and mining processing aids. Many of these materials are patented and are made exclusively for the patent holder.
Many companies find that shipping low active products from the Southern USA or Europe does not make financial sense, particularly when there is a local, qualified toll manufacturer who can undertake their work.
Sialco is primarily a Custom or Toll Manufacturer of specialty chemicals. Our plant has been specifically engineered for multi-product, multi-reaction chemical processing. Occasionally, a toll blending project is entertained if it involves some sort of technical processing step or specialized equipment.